Farm Weddings Bullsbrook is the perfect location for your special day. Just 20 minutes from the incredible Swan Valley our secluded venue allows you to bring your personal touch to this magnificent blank canvas venue, giving you the opportunity to create a truly unique event.
This stunning rural property offers a variety of ceremony and reception settings, with an expansive lawn and other event spaces all complimenting the beauty of the natural surrounds.
Farm Weddings Bullsbrook promotes the use of outside caters of all food and beverages without corkage. Whether you are considering a relaxed cocktail or lavish marquee reception, we can help bring your sophisticated event and rustic celebration to life.
With a number of photo backdrops allowing you to capture the feeling of serenity and wonderment that comes from being surrounded by the natural environment.
"We partied for hours! It was the best. Having no one else around, we felt like we had the freedom to just have a good time. Best of all we stayed the night with a lot of our guests and enjoyed a hot breakfast in the morning. Not having to rush was probably the most awesome part of our wedding, we both feel like we got to soak up the atmosphere and just enjoy ourselves with our closest family and friends."
- RAYNE AND ANDRE
"Our Wedding was amazing. The venue was a blank canvas and allowed us to completely personalise every aspect of our wedding. We had our ceremony in Gum Tree Garden and then had the reception in the Garden Marquee and both spots were exactly what we were looking for and there was no one around except our family and friends! Highly recommend thanks guys."
- BECCA AND DAVID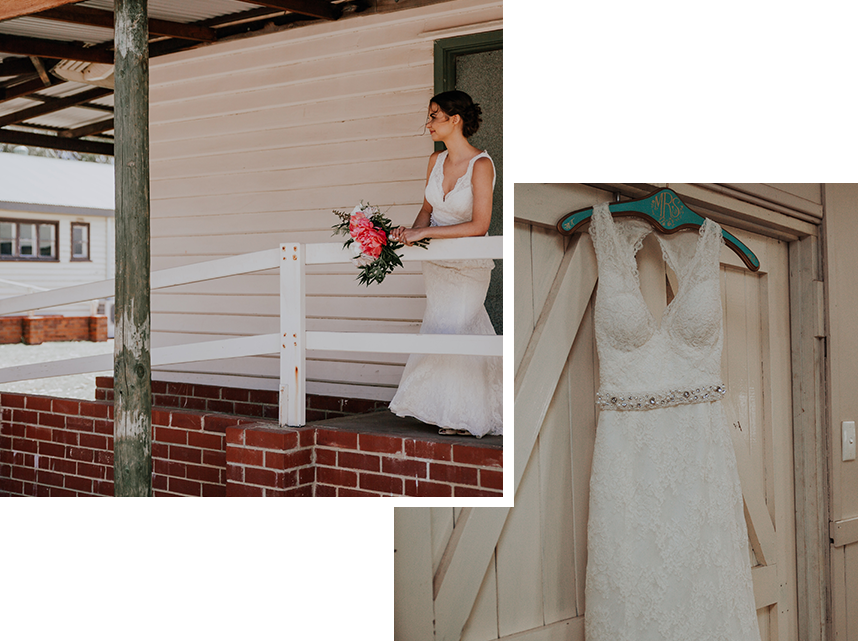 We have onsite dormitory accommodation available for you and your guests, which makes for easy pre-wedding preparation and post wedding relaxation.
Also available at the time of your booking are 3 beautifully decorated rooms, each with private en suite facilities. Fully air-conditioned; they include a double bed, desk, and television.